My super-generous and extra-nice editor
Pam Pastor
invited me to speak at a Journalism workshop for over 40 high school and college students last Friday afternoon. The campus journalist attendees from all over the country were screened and included in a 3-day activity that featured lecturers like
Inquirer
publisher
Isagani Yambot
, reviewer
Ruey de Vera,
creative editor
Tim Yap
, lifestyle editors
Chelo Banal-Formoso
and Pam, contributing writer Me, and a few others.
I wish I had a camera; my name was on the classy tarpaulin banner with the rest of that lineup. I also wanted to take pics of the kids, many of whom were enthusiastic about participating in the discussion (well, some of them were bleary-eyed and succumbing to Red Box's mega-chilly airconditioning). It was an honor and a pleasure to share and discuss with them. Like a man possessed, I talked for about an hour about interviewing people (celebs and non-celebs) and answered their questions as best as I could. They were smart youngsters, and I don't doubt that I'll be working with a bunch of them in the future.
To the students and Pam, thanks so much for this cool, cool experience.
Picky pic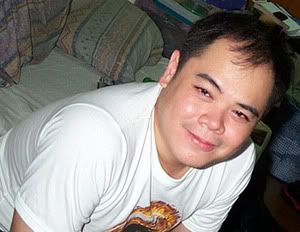 Graaarh