Eh, busy week so far. Feeling tired and bleh and looking forward to more work 'til Saturday. Anyway, I'm just gonna share a pair of penciled drawings from four years ago: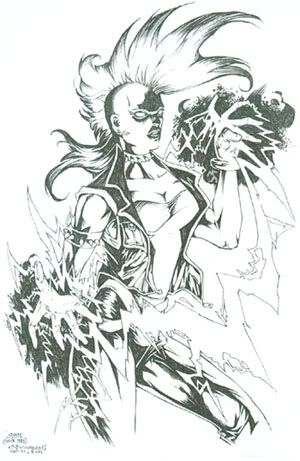 Storm
during her '80s mohawk days. The radical makeover was courtesy of her best friend
Yukio
.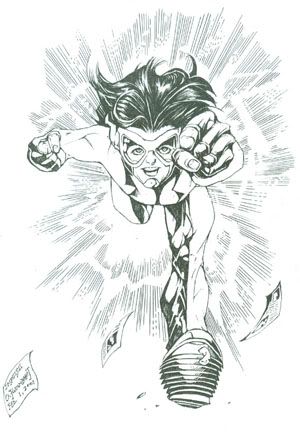 Super-speedster
Impulse
, before he changed his moniker and costumed identity to
Kid Flash
.