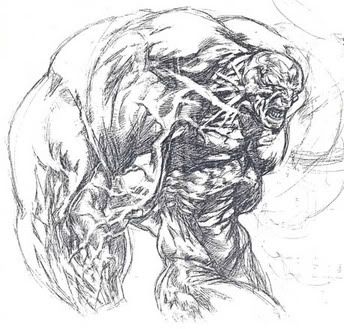 (Nick's sketch of
Maul
, above;
unfinished
Cybernary
drawing, below)
He lost a terrible battle with lymphoma ten years ago. He would have been 33 tomorrow, Sept. 2, had he survived.
There are just some people, regardless of their proximity to your life, who challenge you to do better.
Nick Manabat
was one of those persons for me. The quiet, soft-spoken guy was an artistic genius. And it wasn't just me that he affected positively. My friends from
Lakan
, who love comic books, and art in general, immediately knew that he was a gifted yet humble person. His tremendous talent made us aspire to be better artists and thinkers. Whenever I look at his works, they still make me smile. And gasp. Or vice versa.
Thanks for inspiring us, Nick!